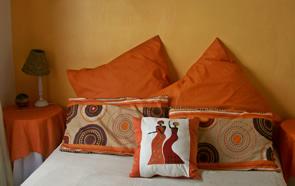 All our accommodation offers a complete and relaxed atmosphere and we are just a hop, skip and jump from the beach. The picturesque settings are enough to relax anybody. We always sympathise with guests from big cities.
Spend time with us and we can guarantee that upon your departure, you will feel refreshed, rejuvenated and completely relaxed. The perfect, private and relaxed honeymoon getaway. You can swim until the early hours of the morning. The garden creates a romantic mood, and so much more!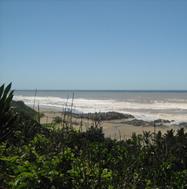 JEWEL OF THE WILD COAST!
Arrive at Sea Castle and feel like Kings and Queens. The spacious surroundings enhance the feeling of well-being. Be the King of the Castle. Whether you wish to spoil your family or wish to relax with friends, our five spacious bedrooms can sleep up to fifteen people. Three of these bedrooms are en-suite and two are serviced by a beautiful separate bathroom.
SELF CATERING
Welcome to Keyser's Cottage, situated approximately 2.5km from the mighty Umzimvubu river mouth, along Port St Johns' Long beach. We offer luxury self catering accommodation for up to 6 people. All you need to bring are your bathing suits (optional), beach towels and food. Relax on balmy summer evenings with the sounds of rolling breakers a mere fifty metres from your front door. You cannot find a better way to relax.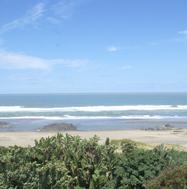 HOLIDAY COTTAGE!
Situated atop a small hilltop a hundred metres from the Pondoland Wild Coast breakers one cannot wish for a more private and beautiful cottage to relax awhile. Linga Futi cottage sleeps eight and with its beautiful wooden deck overlooking the ocean it is ideal for holiday makers needing to relax. Enjoy wonderful evenings sipping your favourite long drink, and mornings that deserve that hearty South African breakfast.
We advise that when visiting Linga Futi holiday cottage, that you bring a pair of binoculars. Whales, porpoises and other marine life are just metres away.