In Port St Johns and the Wild Coast there are numerouse activities you can undertake during your vecation.
Hiking 
The Pondoland Wild Coast is known worldwide as a hiking mecca. There are a number of hiking trails that start at Agate Terrace and zig-zag to the top of steep cliffs or meander gently towards the village. It is advisable to use a guide on more serious hikes as one can very easily lose ones orientation.
Birdwatching 
Port St Johns is known as a birdwatchers paradise. Birds are prolific in this area and over 250 species can be seen. Crowned Hornbills, Jackass Penguins, Blackheaded Herons, Squaretailed Drongos and Paradise Flycatchers are just a few birds that can be seen.
Swimming 
Although swimming is considered dangerous on the wild coast, there are a number of shallow pools along the coastline that one can enjoy. Swimmers are advised to ask local residents and lifesavers on some beaches when and where it is safe to swim!
Fishing 
Port St Johns offers visitors quality fishing across all facets. The mighty Umzimvubu River constantly yields quality catches. Whether you are fishing from the river bank or from light fiberglass boats, bait casting, live baiting, art lure or fly fishing, this stretch of river and estuary holds many power house mysteries of the salt water.
Boat Rides 
A number of boat rides are available in Port St Johns. Ask around and you will be directed to a number of guesthouses and Backpacker facilities in the village who accommodate people wishing to take boat rides, whether on serene dams or up the mighty Umzimvubu river.

Sea Castle Guesthouse
Sea Castle is serviced by outdoor garden staff that take care of the gardens and any maintenance our holidaymakers may feel is necessary while enjoying their stay. Our friendly domestic staff takes care of the cleanliness of Sea Castle accommodation take note of guest requests.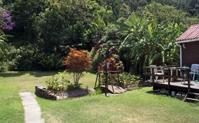 Keyser's Cottage
Although smaller and easier to maintain, our guests will nevertheless have access to maintenance and domestic housekeepers while holidaying with us. The staff is discreet and treat all our holidaymakers with the privacy and discretion they deserve.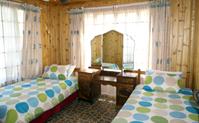 Linga Futi Holiday Cottage
Although somewhat set aside from the 'hub' of beautiful Agate Terrace in Port St Johns, Linga Futi is nevertheless still subject to our services. The 'cottage' is serviced on a daily basis and maintenance to the gardens and upkeep of the cottage takes place regularly.
Port St Johns has escaped industrial development and is renowned for its unparalleled natural beauty and relaxed lifestyle which makes it a wonderful place to have a holiday.
All our establishments offer you a cleaning service and a friendly assistant for the unusual requests you might have during your holiday.